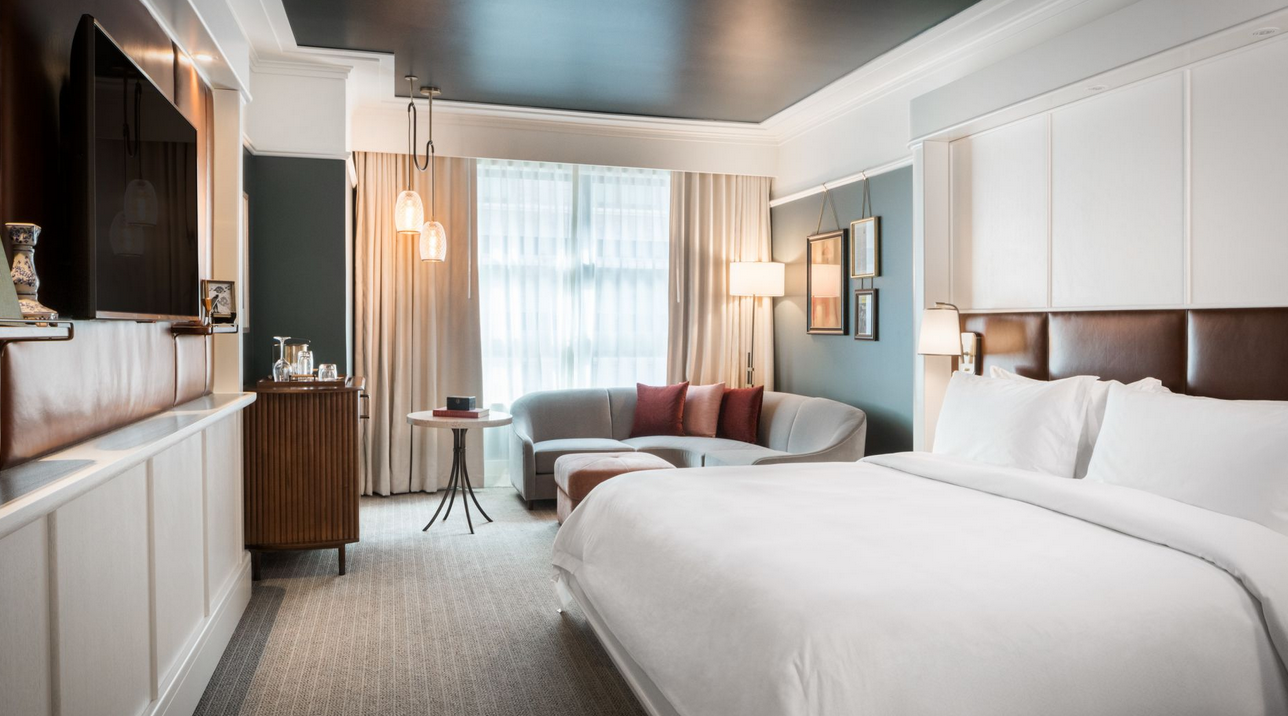 we specialize in luxury, bespoke case goods, seating and vanities creations for hospitality guest rooms and we masterfully combine diverse materials with the expertise and precision of our superior artisans. our talented and engaged staff are highly experienced in process partnership and furniture manufacture and will work closely with you to produce exquisite case goods and upholstered products that exceed the highest manufacturing best practices.
in our shared complex project execution process, our industry leading communication protocols and project updates are highly focused and attentive. your choice of Elements Contract Furniture is one that will make you and your client raving fans of our work on your next project.
"We truly enjoyed working with Elements Contract Furniture on our latest Autograph hotel-Hotel Paradox in Santa Cruz. It was a signature project for our company and they proved to be the perfect manufacturing partner. Their quality, service and timeliness met all of our expectations"

Perry Patel | Partner | BPR Properties
"Time wasn't on our side, but the team at Elements certainly was! In what could have been a challenge to find quality products, they were able to to produce amazing custom pieces in different styles before the deadline, installing the last remaining pieces at 8 pm om Christmas Eve! They really came to our rescue. A dream to work with"

Theresa Fatino | Owner | Theresa Fatino Design
"We had a fantastic experience working with the entire team at Elements Contract Furniture. They were a very collaborative partner on the Paradox Hotel project, doing an excellent job of fabricating our custom upholstery and case work pieces. They delivered professional and high quality work, accurate to our design direction."

David Oldroyd | Principal | ODADA
"Elements quick lead times, great pricing and quality contract furniture has continually impressed us and the many of our clients. the attention to detail and the ability to delivery product when needed has been a life saver for many of our projects."

Jonathan Lopez | Project Manager | Creo Hospitality

www.creohospitality.com
It is a pleasure to work with Elements Contract Furniture. The team is very responsive and professional They have consistently delivered high quality custom furniture for our projects on schedule"

Bill Bigelow | Managing Partner | Selldorf Architects
"Working with the Elements Contract Furniture always proves to be a positive experience. Their ability to bring the JBD brand to life through the manufacturing of our custom designed furniture truly reflects their talents and abilities as a furniture vendor. We have been satisfied with the professional service they provide and will continue to work with them on additional projects."

Judd Brown | Owner | Judd Brown Designs

our process
order
our talented staff will work closely with you to ensure that all specifications and requirements of your custom order are addressed.
design
we start the design process by producing shop drawings to bring your vision one step closer to reality. we have the experience to suggest new and innovative ideas for your project while working within your specs. this is a collaborative process intended to exceed your expectation for beauty and functionality.
samples and approval
samples are delivered to your location for approval. any adjustments or changes are addressed at this stage.
production
the order is then produced and completed at ecf's overseas facilities, with each piece carefully built to match the initial, client-approved model room.
delivery
our global logistics team coordinates all details of delivery. special shipping requirements are easily handled by the team. all units are tracked and accounted for during the delivery process.
inspection
final inspection of each piece is conducted by you and your sales consultant, guaranteeing complete client satisfaction.